This text is part of the SwordSearcher Deluxe Study Library.
Module type: Commentary
Module abbreviation: BibIllus

"When I'm writing letters to our listeners or writing something for the program it's my 'go-to' resource. Love your product."
—Marvin McElvany, Southwest Radio Ministries

The Deluxe library includes hundreds of volumes. Discover how fast, convenient, and powerful software is compared to mere online study tools.
See also: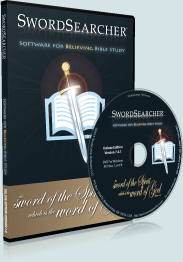 Over 34,000 pages in its original 56 volume printing, the Biblical Illustrator is a massive compilation of treatments on 10,000 passages of Scripture. It is arranged in commentary form for ease of use in personal study and devotion, as well as sermon preparation.
Most of the content of this commentary is illustrative in nature, and includes contributions from many well-known authors and teachers such as Dwight L. Moody, Charles Spurgeon, J. C. Ryle, Charles Hodge, Alexander MacLaren, Adam Clark, Matthew Henry, and many more. It was compiled and edited by Joseph S. Exell, who also edited The Pulpit Commentary (also included in SwordSearcher).
The title page describes the work as:
Anecdotes, Similes, Emblems, Illustrations;
Expository, Scientific, Geographical, Historical, and Homiletic;
Gathered from a Wide Range of Home and
Foreign Literature,
on the Verses of the Bible.
Every commentary is just a click away in the SwordSearcher Bible margin. With SwordSearcher, you can search the entire commentary for any word or phrase, and every verse reference is instantly linked and available in the Verse Guide.