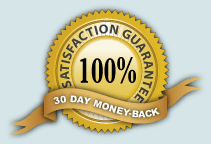 Electronic delivery details: You will be emailed a download link and license code.

30-Day money-back guarantee: If, within 30 days, you decide you do not like SwordSearcher, you can uninstall SwordSearcher for a refund of your purchase price. Since you are downloading the software and receiving a serial number, you will be asked to sign a statement indicating that you have uninstalled the software and destroyed all copies of your serial number.

SWORDSEARCHER.COM/STUDYLAMP SOFTWARE PRIVACY STATEMENT: Any personal information you communicate (including all contact information) will be kept private and not sold or given to third parties. The details you provide will only be used to process and fulfil your order.