Note: Only order an upgrade if you currently have SwordSearcher Deluxe Edition 5.0 or later.
If you do not already have SwordSearcher Deluxe 5.0 or later, please see the
regular order page
.
This page is for ordering DVDs. If you prefer, you may order a download instead.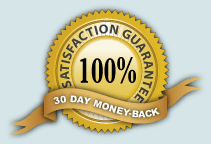 Shipping Details: Orders are normally shipped within one business day. In the United States orders are sent by USPS Priority Mail. Orders in other countries are sent by international Air Mail.

30-Day money-back guarantee: If, within 30 days, you decide you do not like SwordSearcher, just uninstall SwordSearcher and return the CD-ROM for a refund of your purchase price. Shipping charges are not refundable.

SWORDSEARCHER.COM/STUDYLAMP SOFTWARE PRIVACY STATEMENT: Any personal information you communicate (including all contact information) will be kept private and not sold or given to third parties. The details you provide will only be used to process and fulfil your order.