SwordSearcher supports switching between dark and light color modes. You can use the View menu's Color Mode menu to change color modes, or just click the color mode icon on the bottom-left of the main SwordSearcher window.
Sample screen showing the color mode toggle button.
•Color settings are all stored on a per-color-mode basis. This means that when you choose a text color, background color, etc, in Fonts and Colors or other settings areas, those choices apply to the currently active color mode. So, if you choose an off-white text color for dark mode, you can also choose a near-black color for light mode text, etc. Both will be remembered and automatically restored when you change color modes.
The screen shots used elsewhere in this help file are all in light mode. Here is an example of the main SwordSearcher window in dark mode: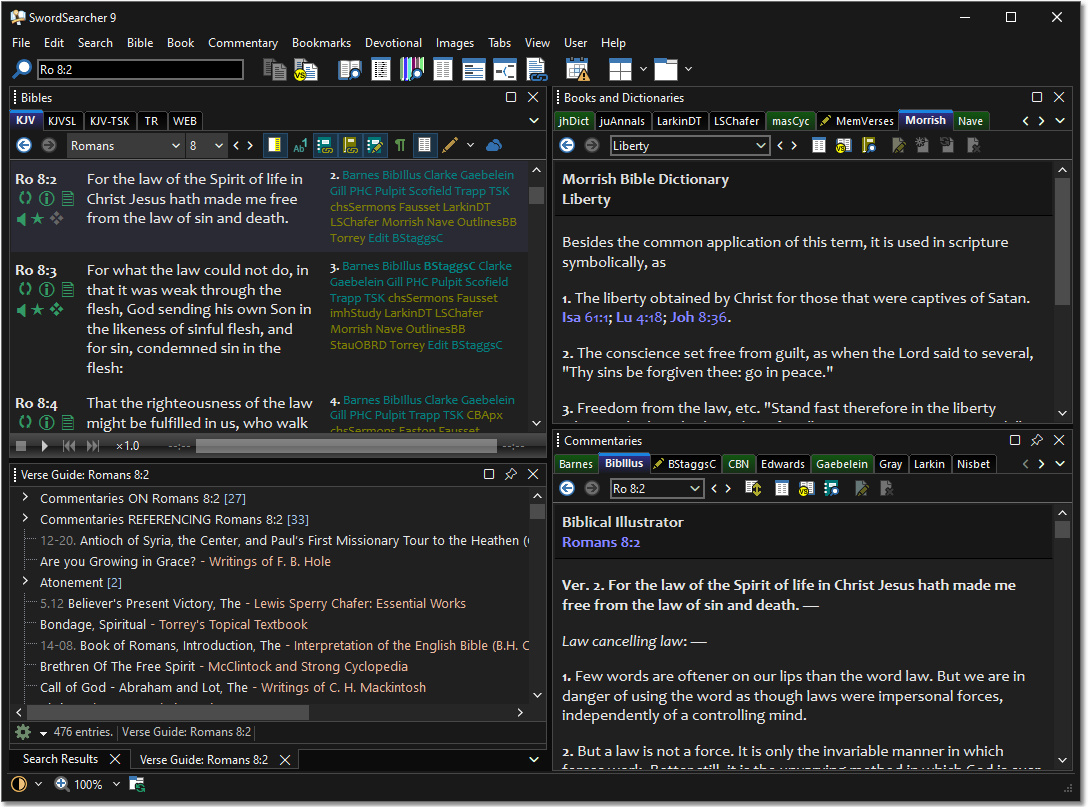 Sample screen showing SwordSearcher in dark mode.