SwordSearcher Bible Software wins SIAF People's Choice Awards 2007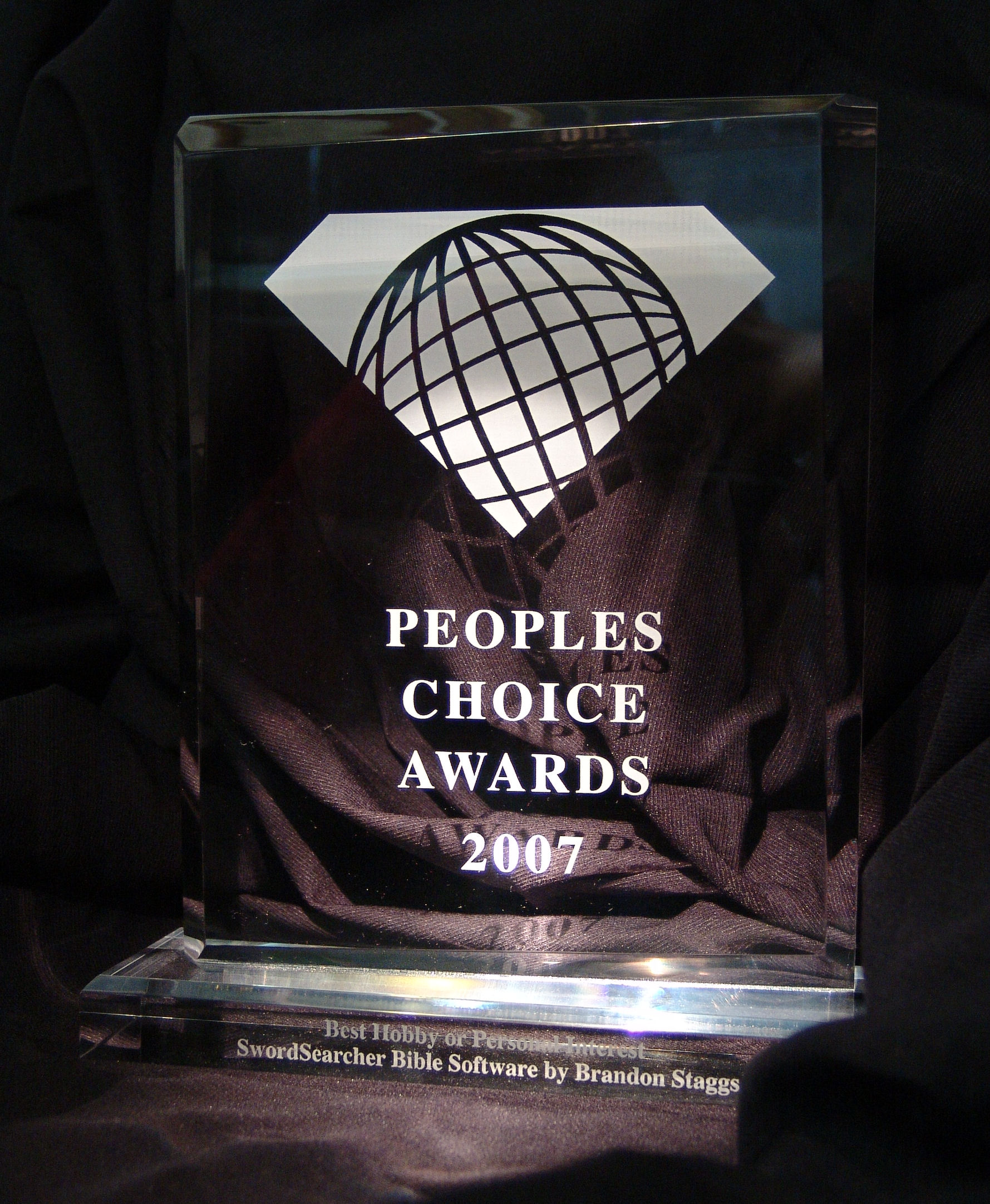 July 17, 2007
SwordSearcher Bible Software wins SIAF People's Choice Awards 2007
The Shareware Industry Awards Foundation (SIAF) announced on July 14, 2007 at the Software Industry Conference in Denver, CO, that SwordSearcher Bible Software won the People's Choice Award for the Hobby and Personal Interest category.
The SAIF People's Choice Awards are held annually at the Software Industry Conference and are voted on by thousands of people in the general public in over 80 different countries.
"We are quite excited about this award," said Brandon Staggs, developer of SwordSearcher and owner of StudyLamp Software. "The People's Choice Awards are voted on by computer users across the entire globe, and because of this, it is an exceptional honor to receive this award. It's great to see Bible study software represented among the winners, especially as a winner in such a broad category. We're pleased to be counted with companies like Adobe and Microsoft, who have also won People's Choice Awards."
SwordSearcher is a Windows application designed for Bible study and can be downloaded from the SwordSearcher website at http://www.swordsearcher.com .

###
Brandon Staggs
StudyLamp Software
PO Box 140478
Broken Arrow, OK 74014
bstaggs@swordsearcher.com
https://www.studylamp.com