William Burkitt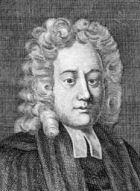 William Burkitt
1650-1703
William Burkitt was born in Hitcham, Suffolk, England on July 25, 1650.
He studied at Pembroke Hall, Cambridge, earning a B. A. in 1668 and M. A. in 1672. He became a Church of England curate at Milden, Suffolk, about 1672, and vicar of Dedham in 1692.
Burkitt died in Essex on Oct. 24, 1703.
William Burkitt is known for his Bible commentary, Expository Notes with Practical Observations on the New Testament (Matthew through John published 1700, Acts through Revelation published 1703). C. H. Spurgeon regarded Burkitt's commentary as a "goodly volume," and recommended "attentive perusal" of it.
Portions of this biographical text adapted from The New Schaff-Herzog Encyclopedia of Religious Knowledge.