If you're using the Topic Guide to find more information on a given topic, sometimes it can seem inconvenient to look at the material, because by default, it will move your Book or Commentary panel content away from what you may be reading.
There's an easy way around that: Clone Panels (see the Help section). The way this works is instead of moving your Book panel to the content you clicked on, a new window is created instead, leaving your Book Panel alone.
Clone Panels have been part of SwordSearcher for years, but version 9 adds the ability to create a clone panel from the Topic Guide by right-clicking the entry title and selecting Open in a Clone Panel from the menu. This makes it super easy and fast to review a lot of material on a topic without changing the course of your current Bible study.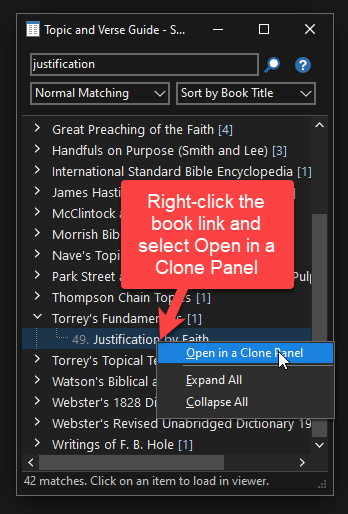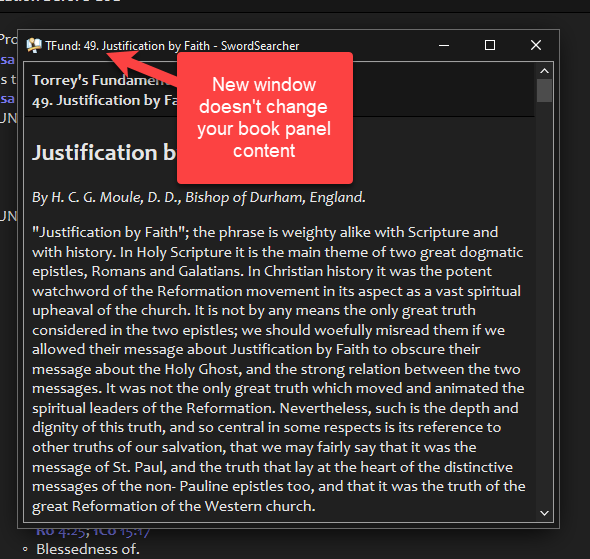 Also, you don't even need to right-click. Hold down the CTRL button while you click the link, and SwordSearcher will open the content in a clone panel.